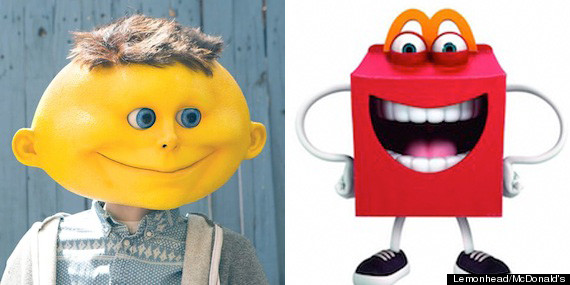 This has been a bad week to be a child as Lemonheads and Mcdonald's introduced creepy new mascots Lemonhead and Happy respectively.
Apparently market research determined that brand ambassadors who inspire fear are a good idea.
They both look like characters out of
Goosebumps
books,  but I think Lemonhead is the more disturbing mascot.